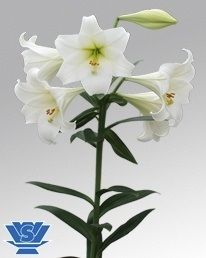 LF White Heaven
Description
The "Classic Longiflorum", White Heaven has been a favorite for many years. Outstanding large pure white flowers and a delightful scent. This year the crop is mainly 3+ bud. Customers with orders for 2 bud grade may find a portion of their order upgraded to 3+ bud if there is insufficient 2 bud to meet demand.
Availability all varieties/grades = 8,000 stems.
Already Sold 2,993 stems.
Remaining = 5,007 stems.
% remaining = 62%